video provided by LMCC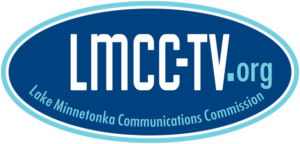 WeCAB. Safe. Affordable. Flexible.
What we do…
WeCAB is a network of volunteers whose mission is to provide safe, affordable, and flexible supplemental transportation for…
Medical Appointments
Shopping local businesses (grocery stores; food shelves)
Worship Services
Community Services (volunteer or social events)
Errands
Access to Metro Transit
When we do it…
Seven days a week, as drivers are available. Saturday, Sunday and Monday trips must be reserved on Thursday. We accept reservations for Carver County and Westonka, Monday – Friday, 9am to 1pm.
Serving the Communities of…
Westonka
Minnetrista
Mound
Navarre
Spring Park
St. Bonifacius
Maple Plain
Carver County
Carver
Chanhassen
Chaska
Victoria
WeCAB is dependent on volunteers. Our volunteer opportunities are
very
flexible. We always need Volunteer Dispatchers (you can dispatch from your home or practically anywhere in the US!). To volunteer, call WeCAB and Select Option 3.
Recently, a WeCAB dispatcher on duty received a call from J. J cancelled her rides for the current week and told the dispatcher that she would no longer be needing WeCAB rides because she was now able to drive herself to her appointments. J thanked the dispatcher profusely! She said that without WeCAB, it would have been very, very difficult for her to get to her appointments; buy groceries; and attend physical therapy sessions, among other things. "Thanks, WeCAB, for helping me to get back on my feet!"